e-Learning & Training Solutions
`
Elearning-training-solutions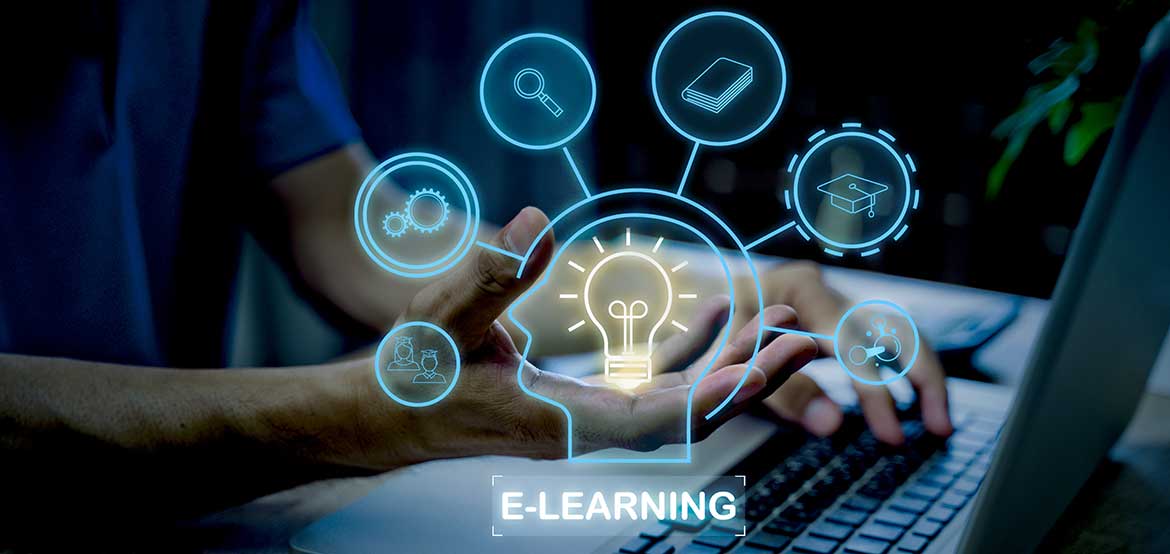 Custom learning:We are aware that every company is unique and has a range of demands and goals. Enterprises may introduce courses for induction, application sales, business skills, leadership development, and compliance training by blending business narratives with immersive knowledge-based nuggets. To create specialized eLearning materials for your staff, we collaborate closely with subject matter specialists.
Game Based Learning: For us, gamification and learning games are not just trendy terms used to seem smart. On the contrary, we think that before deciding whether or not gamification will be able to address the issue at hand, it is important to examine the issue from all angles. Due to our decades of experience in designing engaging learning experiences, we are able to provide you with the ideal game-based learning solution to meet your performance and objectives engaging learning experiences.
Scenario Based Learning: Scenario-based learning, which is founded on the accepted principles of adult learning, is applied in a variety of ways into the majority of our learning solutions. To show how a topic is used in the context of a job or function, a series of scenario-centered questions are employed. The effects of decisions are shown through threaded scenarios, which include feedback and direction at each stage. Our branching scenarios provide students the chance to understand the effects of their actions while also learning from them.
Business Simulations: Our specially created business simulations closely resemble the life cycles and operations of actual businesses, complete with all of the opportunities, difficulties, and benefits that come with running a company. These programs promote experiential learning by letting students interact with real-world situations and levers in an effort to accomplish predetermined objectives.
Mobile Learning: To create seamless and efficient learning experiences, our mobile learning solutions integrate a variety of media, including animations, video, audio, and interactive elements. These solutions may be implemented as native iOS and Android applications or hybrid applications. Learning Organizations can track the progress of learners to gain meaningful insights into learner effectiveness and engagement.