Animation design & Video services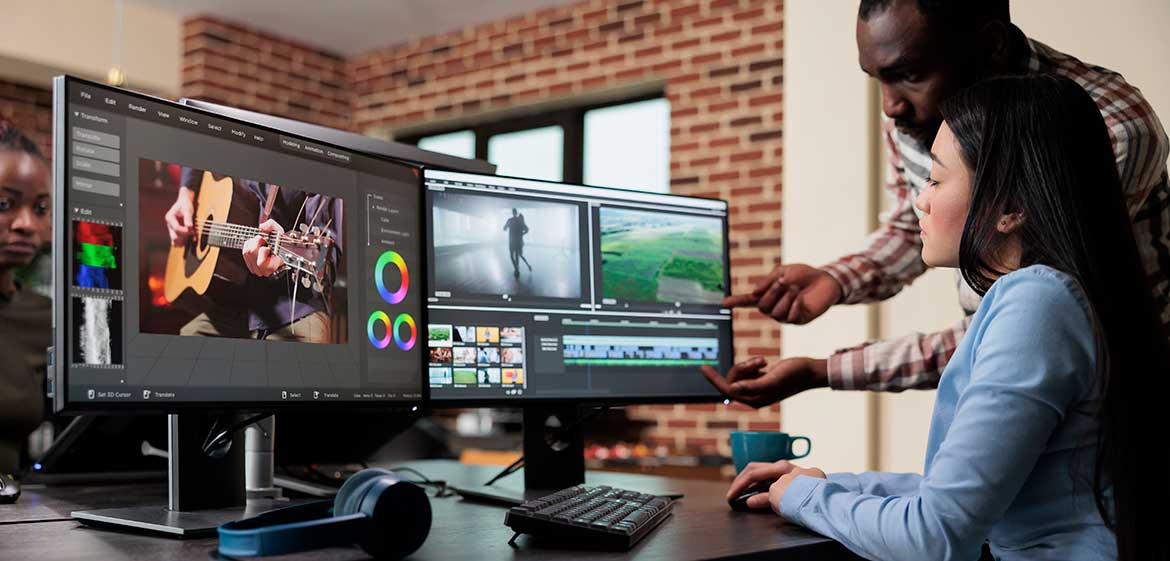 Animation: We use effective animation services to make your brand come to life. Our goal is to tell your story with an intelligent message and engaging imagery. Have you thought of something yet? Great! We can give it life. Our team of professionals will assist you in conceptualising an idea and producing remarkable outcomes if you are unsure where to start. Our objective is to enhance your brand and make it stand out by developing experiences that are future-ready. We create interesting bespoke animated videos in collaboration with businesses that serve a variety of sectors. Discover aesthetically engaging animations that engage your audience while simultaneously getting your message across. We create whiteboard animations in 2D, 3D, photo and icon-based, illustration-based, and story-based formats for a range of lengths.
Video: We combine our expertise in visual design and content writing to provide you with video-based learning solutions that will inspire and engage your audience. We create compelling films that are relevant to your target audience by using the craft of storytelling and visual design strategies. We produce marketing and training videos with live actors using actual setups and live actors using green screens (Chroma). We'll establish realistic goals, develop a central idea, and produce an effective script. Our professionals will craft a captivating video that is consistent with your brand by fusing the message you want to convey with a gripping narrative.
Interactive Labs and Simulations: We create business simulations to provide students with an engaging learning experience that lets them explore and hone their abilities in a secure learning setting. Enrich your students by discussing the consequences of each decision regarding various company techniques. Allowing kids to "learn by doing" and implement what they have learned in a risk-free setting can help them develop the necessary abilities. At AFIDigital, we create software simulations, simulations of actual lab experiments, and sophisticated, interactive simulations with numerous controllers and manipulators to aid in the practice-based learning of your students.