Why Learning Management System is Very Useful
The Benefits Of Learning Management Systems
Taking advantage of today's virtual era, intensified by the COVID-19 pandemic, more and more companies, institutions, and businesses are choosing to provide their training and schooling programs online. This has created a huge market demand for online services. Consequently, the Learning Management System (LMS) is becoming a worldwide phenomenon. The main idea behind LMS is that it is a set of software tools that give learners access to learning materials and other useful resources. It streamlines the entire virtual learning process. It can also help teachers and trainers manage and plan lessons, give grades, keep track of progress, give tests and exams, do pedagogical experiments, etc. It can also be used as a way for teachers and students or trainees to talk to each other. This article will explore the importance of e-learning, its features, utilities, advantages, and pitfalls.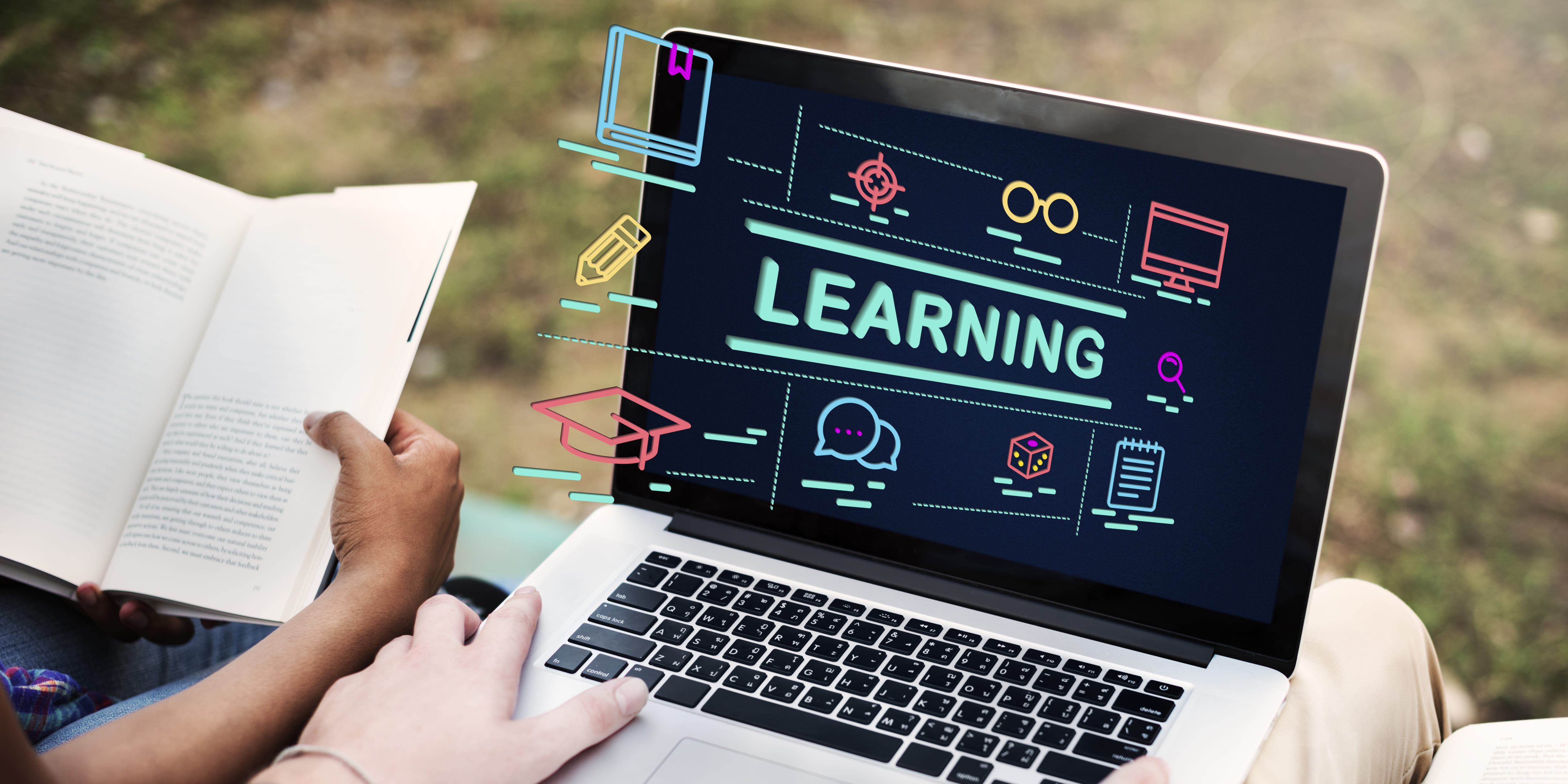 6 Significant LMS features
Various LMS websites and software are used by businesses, government agencies, traditional educational institutions, as well as online e-learning companies, as they help improve traditional educational methods while also saving time and money. A wide range of features available in LMS software make it a powerful tool to support different forms of training and education. These are the following:
Teaching Management System:


An essential component of a learning management platform is the management of courses, which makes teaching and learning easier. This system greatly simplifies course administration activities, such as registrations, changes, order management, materials delivery, evaluations, and grading. In addition, it saves time usually spent manually organizing this information.

Management Of Users And Groups:


Institutions often follow a hierarchical and organized approach to education. Using the LMS further facilitates this learning process. This tool organizes the students based on their location, year, and type of training, among others, using its student learning management system. In addition, it provides tools to help integrate that data within the existing data systems and synchronize the users' lists.

Data Analysis And Reports:


The purpose of this feature is to provide comprehensive details about everything within the LMS. First of all, it provides an overview of the student's test scores, progress, and areas requiring additional attention. Secondly, it helps to evaluate the actual learning process being used, enabling it to be tailored to fit the needs of the learners. This is one of the key advantages of learning management systems.

Ease Of Testing And Assessment:


Using online testing and assessment tools, it is easy to assess a student's level of proficiency in a particular skill or knowledge. This is regardless of the number of students taking the course. When it comes to measuring academic progress, online, timed, scored, private, and formative tests help. Moreover, the Learning Management System collects and organizes test results, so that all information can be stored in one place and accessed easily.

Security:


Because the data stored in LMS are easily accessible by many people, ensuring the data's security is essential. Therefore, data security is a central feature of learning management system development. Security and permission tools allow you to specify how user authorization is handled and decide which users have access to which data. Additionally, they support configuring roles and permission levels differently for each user.

E-learning LMS Advantages

The LMS is proven to be a very useful tool for learning. Top learning management systems incorporate features that can be advantageous. Listed below are a few ways it can be helpful:

Promotes Active Learning:


Authentic and relevant learning experiences are the cornerstones of any meaningful learning. LMS learning offers the learners hands-on, relevant, and real-world activities to make learning an enjoyable experience.

Facilitates Collaboration and Communication:


Using a collaborative environment, a learning management system allows people to share content, give feedback, and interact personally with the creator. Furthermore, via online discussions, educators can also share pedagogical resources and have one-to-one conversations with peers.

Provides A Content-Based Learning Environment: A Learning Management System in education


Provides teachers with access to expert advice and subject-specific content relevant to their classrooms. They can then leverage this knowledge to make a difference in their classrooms right away.

Reduces Costs And Saves Time:


Most educational institutions struggle to implement traditional learning techniques due to resource limitations. However, by using learning management software, educational institutions can drastically cut down their expenses because they can use it as a standalone asset to manage teaching and learning.

Provides Flexibility And Experimentation


Online learning, with the help of an LMS, allows instructors to experiment with various learning techniques such as blended learning, flipped learning, social learning, rapid learning, storytelling, and more- based on what works best for the students.

School LMS:


The Learning Management System for schools simplifies the administrative work. Their user-friendly interfaces are designed with the users in mind. The software simplifies course creation, allows instructors to manipulate user preferences, import and export files, and perform lots of other important tasks.

Along with the aforementioned advantages of e-learning, LMS also allows for easy integration to other related platforms and encourages both educators as well as learners to contribute.

Effectiveness of LMS

By now, we know how LMSs are beneficial for students and learners. Nevertheless, certain factors must be considered when implementing them to reap the most benefits.

Ensuring All Parties Understand The System:


LMSs are certainly a valuable online learning tool, but their success depends on how successfully instructors and students can interact with them. To demonstrate how the system works, create videos, tours, and documentation. Provide a Frequently Asked Questions (FAQ) section and a feedback channel to allow users to address any system-related queries. Once the users understand the system, they can reap the benefits of learning management systems.

Customization Is The Key:


A learning management system is intended to improve and streamline learning. But if the system, courses, and modules are monotonous, boring, and uninteresting, then this goal will not be achieved. To create a vibrant learning environment in which learners are motivated to succeed, you need to adopt attractive and consistent branding. Choose color schemes, fonts, footers, and headers that will fascinate the users and thus enhance learning. LMS should contribute to the evolution of educational management systems.

Engage The Learner


One must constantly engage and motivate students to learn because one of the disadvantages of e-learning is that it does not allow proper mass interactions that take place in the physical classrooms. Develop a spirit of healthy competition among students by using features such as leader boards and quizzes. In addition to it, you can also display certificates and badges unlocked by students on progress bars and achievement boards.

Achieve Measurable Metrics


Functioning as an e-learning company means setting unrealistically high goals that can lead you to demotivation that will never be profitable. Positive reinforcement is essential for learning to take place, and small victories promote positive reinforcement.

Disadvantages of LMS

However, despite taking all the mentioned precautions and setting up the system in the best way possible, some unforeseen challenges may arise as the system is implemented.

Hesitant To Change:


It is natural for people to be resistant to something brand-new when it is introduced. So try to steer clear of it. Thus, when introducing an LMS or educational management system, people may need some time to get used to it. Unless the issues arising from them are addressed early on, all the progress that has been made could be undone. Therefore, it must be made sure that everyone understands how the program works. They must have sufficient learning in management.

Integration Issues:


There may be times when the LMS software does not align with the institution's current software or does not integrate properly with it. LMSs that are reliable should be able to interact with existing learning content management systems. Verify beforehand that the updated technology is compatible with the existing one.

Computing Costs:


A properly calculated cost of the whole process should be taken into account when deciding whether to implement the teaching and learning management LMS. Costs for things such as licensing, maintenance, upkeep, upgrades, and additional support need to be calculated in addition to the implementation cost. This is necessary to avoid derailment of the whole setup.

Concluding Thoughts

Make sure to keep your institution's needs and goals in mind when choosing the right learning management system. Keep a list of the features you want and those you don't and keep it within your budget. Many schools use an open-source learning management system so that their courses can be easily accessible to everyone. Getting the right setup may be what boosts your institution's performance. So, decide wisely while choosing an LMS.